Tons of New Cronenberg Stuff!
I know I haven't updated the main page in a while, but you should keep an eye on the Movies section - there are TONS of new Cronenberg stuff there! New rips, new documentaries, new commentaries, DVD extras and rare stuff!

A HUGE "thank you" goes to Polityk for his amazing work with all the new rips that contain the commentaries, and the numerous documentaries. He's responsible for most of the new stuff you see, so appreciate his effort. Another "thank you" goes to ReleaseCandidate for quickly arranging the DVD extras for The Fly. You're great, guys!


Here is a quick list of the new stuff:

Fast Company:
Legendary Composer Jerry Goldsmith Dies at 75
Legendary composer Jerry Goldsmith, whose body of work includes some of the most famous themes of the last 50 years and music for over 300 movies and TV shows, died in his sleep Wednesday night in Beverly Hills, after a long battle with cancer. He was 75.

Goldsmith is survived by his wife, 5 children (one of them is composer Joel Goldsmith), 6 grandchildren, and a great-grandchild.

Goldsmith was nominated for 17 Academy Awards (he won only one, for The Omen), as well as 5 Emmys.

Some of his scores include: Our Man Flint (1966), Planet of the Apes (1968), Patton (1970), Papillon (1973), Chinatown (1974), The Omen (1976), Alien (1979), Poltergeist (1982), Rambo: First Blood (1982), Gremlins (1984), Innerspace (1987), Total Recall (1990), Basic Instinct (1992), Hollow Man (2000) and many of the Star Trek movies.

Personally, I consider Goldsmith to be one of the "giant" composers, together with such great talents as Ennio Morricone, John Williams and Elmer Bernstein (see the Music section). This is a very sad day to the world of cinema music. Thank you, Jerry, for an amazing body of work throughout the years. You leave us a great legacy. May you rest in peace.

Jerry Goldsmith Online / Filmtracks / Amazon (130 of his CD's)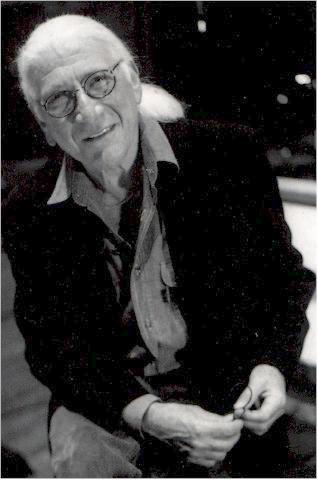 DK's Recommendation
Georgia (1995)

DK's rating: 7/10
DVD | OST | CD1, CD2
---
DK's Recommendation
Papillon (1973)

DK's rating: 8/10
DVD | CD1, CD2, CD3
---
DK's Recommendation
Parenthood (1989)

DK's rating: 7/10
DVD | CD1, CD2
---
DK's Recommendation
Jacob's Ladder (1990)

DK's rating: 8.5/10
DVD | OST | CD1, CD2
---
DK's Recommendation
The Thing (1982)