Maria Bello talks about History of Violence
While promoting the new remake, Assault on Precinct 13 (2005), actress Maria Bello talked a little about A History of Violence:



Q: Can you talk about your character in A History of Violence with Viggo Mortensen?

A: I have had great experiences this year - I have to say that. All the jobs I've done – they've been great crews and casts. David Cronenberg is one of my favorite directors ever. His sensibility is so bizarre and gets to you emotionally. But you meet him and you think he is going to be this bizarre guy, but he is the most down-to-earth, sweetest family man you've ever met in your life. But I think that is why he can tell stories that are so bizarre and dark, because he is in touch with his lightness.

* Spoiler Start *
Viggo and I play a married couple who live in the Midwest and Ed Harris shows up one day – he is this mob guy from Philly - and it is a case of mistaken identity. He thinks Viggo is somebody he's not. Our whole lives start to unravel. This violence comes into our little small town lives.
* Spoiler End *

I want to say it was an intense shoot. It was some days. I had some of the hardest scenes in my life, Viggo and I had to do. I'm not a very nervous actor. I find that if I work from a very joyful, a playful place, it's easy and it's fun. But I had some days when I came to set literally just shaking, thinking, "I can not possibly do this scene." I was just terrified because it was quite, quite intense. But we just sure had fun. David Cronenberg was an incredible leader/father figure.


(Credit goes to MadMatt)
Official Poster for History of Violence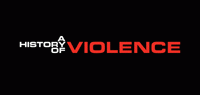 You might have noticed that one of the banners on the site is for Cronenberg's History of Violence. It's the official poster, which was released recently.
James Cameron Projects
James Cameron's new documentary, Aliens of the Deep premieres this weekend and will be shown in IMAX in 3D. You can watch the trailer here.

Meanwhile, Cameron starts to talk about his next movie, which - after so many years - will finally be a feature. The movie, Battle Angel, is currently in pre-production and will be shot using a 3D camera system that Cameron has been working on for the last few years.


The plot of the movie is based on a Japanese Manga series of graphic novels by Yukito Kishiro. Production will take couple of years and the movie is set to be released in Summer 2007. Cameron expects thousands of cinemas to replace their projectors to digital by then, so they can screen this movie.

You can read the full interview here.
Exorcist - Paul Schrader's Version
Captain Howdy brings some photos from Paul Schrader's version of Exorcist - The Beginning and even a video clip.

In the beginning of December 2004, Morgan Creek had the following to say: "Paul is currently in post-production on the movie, as we're anticipating a limited theatrical release here in the United States sometime in 2005".


Tim Burton's 2005 Projects
Tim Burton's new movie Charlie and the Chocolate Factory (2005) is currently in post-production and will be released in July 2005. You can watch the trailer on the Official Site.

Tim is not wasting his time and already filming his next movie, Corpse Bride (2005), which will be released in October 2005. The animation movie, which will probably resemble in style to The Nightmare Before Christmas (1993), will have the voice talent of some of Burton's previous cast: Johnny Depp, wife Helena Bonham Carter, Albert Finney, Christopher Lee and also Emily Watson and Richard E. Grant. The photo on the right is probably the first to be seen from the upcoming movie.
The Fountain Resumes Filming
After countless delays and lead actor Brad Pitt dropping out, Darren Aronofsky's ambitious project, The Fountain (2005), resumed filming in November 2004.

The cast includes Aronofsky's girlfriend Rachel Weisz, his regulars: Sean Gullette, Mark Margolis and Ellen Burstyn and also Hugh Jackman. The photo on the right is probably the first to be seen from the upcoming movie.
DK's Recommendation
Sideways (2004)

DK's rating: 8/10
---
DK's Recommendation
Reconstruction (2003)

DK's rating: 7.5/10