Actors and Artists who Died in 2008
The Matarese Circle
Apparently, the news I posted aren't as new as I thought. Variety already posted it in October.

Anyway, it looks like I'm not the only fan disappointed by Cronenberg latest movies and his direction into the mainstream. I thought that perhaps I should write here what I just replied to a mail I got from Bill, who is a Cronenberg fan himself and and old member of this site:

First, read my IMDB comment for A History of Violence. As you can see, I understood when it was a "once in a while" commercial movie (like The Dead Zone). Thus I wasn't THAT disappointed by A History of Violence, but I did expect Cronenberg to go back to his "real" movies after that. Then came Eastern Promises and I figured out that he wants to go commercial. The news I posted (assuming they are correct) only confirm what I already knew: The real Cronenberg is gone. He was sucked in by Hollywood. It's not that I don't understand him - I do understand why, after so many years you might like to do commercial stuff and be liked by the masses, instead of fighting studios and mass audience all the time. It's just that I think it's a huge waste of his talent and I'm disappointed for not seeing another good Cronenberg movie ever again. I don't hate him for that and I don't think he should feel guilty. It's just a waste, that's all. I'll still adore those of his old movies which I consider masterpieces (Dead Ringers and The Fly on the top of the list).
Cronenberg Going Completely Mainstream
If it wasn't clear enough from his last two movies, it's going to be very clear from his next movie: Cronenberg is going completely mainstream. Personally I find it sad and very disappointing to lose one of the best directors of our time to the ever-worsening Hollywood, which gave us such terrible movies this year.

What is it all about? According to Filmmaker South Africa, Cronenberg is working on a big budget movie and hope to get Denzel Washington and Tom Cruise to star in it.

Cronenberg is writing a screenplay based on the 1979 book The Matarese Circle by the late Robert Ludlum, author thrillers such as The Bourne Identity.

"I'm really liking the challenge of doing a kind of big-budget studio spy movie," Cronenberg said. "I was developing my taste for it with the last two movies I did, A History of Violence and Eastern Promises, and this opportunity came along and I thought I would give it a try."

I'm sorry to say that I didn't enjoy Cronenberg's last two movies and I have almost no expectations from his new movie. I more or less lost any hope for him to go back to the fantastic job he did over the years. Too bad. It now seems that Spider (2002) is going to be the last "real" Cronenberg movie. Such a shame.
New Photos
Added 18 new photos, including photos from The Brood, Crash, The Dead Zone, The Fly, Naked Lunch, Scanners, Shivers and Videodrome.
New Photos
Added 14 new photos from Fast Company, From the Drain, Stereo, Shivers, Rabid, The Brood and Scanners.
66th Annual Golden Globe Awards
The nominees for the 66th Annual Golden Globe Awards have been announced.

The full list is here.
The Fly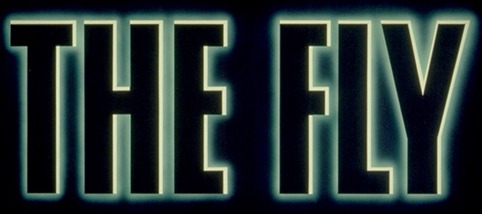 Added over 240 new photos from behind the scenes of The Fly.
Gran Torino (2008)

DK's rating: 5.5/10

---
The Straight Story (1999)

DK's rating: 7/10

---
Oingo Boingo - Farewell (1995)

DK's rating: 7/10

---
Wall-E (2008)

DK's rating: 6/10

---
Taken (2008)

DK's rating: 6/10